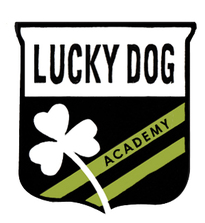 Classes are held in our indoor training facility located at 14903 Center Street, Unit 103, Plainfield, IL 60544. Located near downtown Plainfield just north east of Route 59 and Lockport St.
To register for classes, please fill out our registration form and either mail in with payment or drop off at our facility anytime we are open. If you are unable to register a week before the start of class, please contact the instructor for approval
Classes available: S.T.A.R. Puppy -
Puppies 5 months & under
This AKC program addresses common puppy issues such as housebreaking, jumping and nipping, teaches all the basic cues such as sit, down, stay, recall and leash walking and also includes puppy socialization. Attend all 6 classes and pass all the test items and receive the S.T.A.R. Puppy certification. Must provide proof of proof of parvo and distemper vaccine, and negative fecal before class.
Puppies Over 5 months-
Same curriculum as the class above, as well as the opportunity to earn the S.T.A.R. Puppy certification. Due to size differences of pups in this age group, these classes do not include playtime. This class is appropriate for newly adopted youngsters.
Pre-Sport Puppy -
This fast paced puppy class is geared toward people who hope to take part in agility or other dog sports in the future. As well as all the basic puppy items this class works self control and building drive, body awareness, desensitizing to noises and movement and also works crate games.
Please contact Heather for more info
.
Beginner Obedience-
a basic beginner obedience class
.
​Class will introduce all the basic cues (including sit, down, and stay), leash-walking, polite greeting, and recall.
Intermediate Obedience-
Prerequisite is Puppy or Beginner Obedience class. Class will continue to build on skills from Beginner class as well as working with distractions.
Advanced Obedience-
Prerequisite is Intermediate Obedience class. Class will build on skills from Intermediate Obedience class. Focus will be on refining heeling skills, recalls and stays. Class will prepare dog and handler for moving onto higher levels of obedience and rally.
Canine Good Citizen Class - Prerequisite is Intermediate Obedience class. This class covers all the skills needed for the AKC Canine Good Citizen test including leash walking, stays, recalls, greeting a stranger and separation. For more info on the CGC program please see
http://www.akc.org/events/cgc/
or contact Heather.
Therapy Dog - Prerequisite is CGC. This class will help prepare you and your dog to earn Therapy Dog Certification. We work with wheelchairs and walkers, teach dogs to approach a person on cue, work on leaving food and other things included on Therapy Dog tests.
Please contact Heather for more info
.
Great Recall! -
This is a high energy, distraction filled class designed to strengthen your dog's recall. Not only will the class focus on strengthening your dog's recall but also creating a lightening fast recall. This class is designed to teach your dog to come when called past distractions!
Beginner Agility 1-
Dogs taking this class must have a solid stay and recall and have done a group class. Dogs must also be able to be crated for periods of time in all agility classes. This class introduces a solid agility foundation and is safe for young dogs who aren't physically ready to jump, weave or perform full contacts. Class includes shadow handling, acceleration and deceleration, front and rear crosses on the flat, 2 on 2 off contacts, solid start lines, body awareness and much more.
Beginner Agility 2-
This class takes all the skills learned in the Beginner Agility 1 class and starts sequencing on jumps.
Beginner Agility 3- Prerequisite is Beginner Agility 2. In this class dogs learn all the agility equipment and continue working on sequencing.
Novice Agility-
Prerequisite is completion of Beginner Agility classes. In this class dogs will begin to piece together short courses.
Intermediate Agility - Prerequisite is completion of Novice class. In this class dogs will work on longer courses and more complex handling skills.
​Advanced Agility -
Prerequisite is completion of Intermediate class. In this class dogs will work on full courses and complex handling skills.
Tricks Class -
Why teach my dog tricks when I just want him to behave?
❶ Tricks can build confidence for shy and cautious dogs
❷ Tricks provide an outlet for active dogs
❸ Tricks keep senior dogs mentally fit
❹ Tricks help facilitate interactions for therapy dogs
…. but mostly, tricks are FUN(and dogs are all about the fun.)
Get out of your training box and teach your dog some tricks. Tricks are a great way to build focus and strengthen your relationship while developing a better understanding of your dog's learning style.
Dog Parkour
- Dog parkour, sometimes known as urban agility, is a challenging, but fun, physical activity in which the dogs learn to interact with their environment. Just like in the human version, in dog parkour we work on ways to conquer obstacles, such as climbing, balancing, and jumping. In Dog Parkour 1, we learn the foundations of safety, conditioning and the basic moves while working towards our first title.
www.dogparkour.org
Rally Obedience
- Prerequisite is Advanced Obedience class or instructor approval. Rally obedience is a fun sport that allows you and your dog to learn new skills. It goes beyond basic obedience so your dog should have a solid foundation of basic skills. The object of Rally is to complete a course with obedience signs. In this class, we will work with the various venues where you may compete - AKC, UKC, CWags and APDT. Rally is a fun sport for dogs of all ages!
Rally Run Thru-
Each week a complete rally course will be set. Whether you are trying to improve your time or precision this is the place to trouble-shoot your performance. Get ring-ready for those final legs!
Nosework
- Dogs have an amazing sense of smell and a natural desire to hunt. The sport of Nose Work is designed to develop your dog's natural scenting abilities by using their desire to hunt and their love of toys, food and exercise. It's a great way for your dog to have fun, build confidence, and burn lots of mental and physical energy.
Requirements
- Dogs must be 5 months of age or older.
Shy/Fearful Dog Class
- This class is designed to help build confidence in dogs that worry about environment, people, dogs, and more. Your dog will learn important skills that can help him learn how to cope with stressful situations. Dogs of all ages welcome Instructor approval is required.
Reactive Dogs-
This class is for dogs who are reactive to other dogs as well as moving objects like joggers and bicycles. You will learn to identify your dog's trigger points and warning signals, then classically condition your dog to the presence of others. This will be combined with management practices, redirection maneuvers and relaxation techniques.
Xcitables-
This class is for dogs with that something x-tra: x-tra energy, x-tra distracted, x-tra smart. If you are reluctant to take group classes because you feel your dog is x-tra disruptive, this is the place for you. We will learn and practice techniques to start building that all-important focus and attention to you instead of anything and everything else.
Focus for Performance Dogs-
Objectives for this class are very straightforward. We work on strengthening handler focus against increasingly bigger distractions. Held on the agility field this class is appropriate for working off-leash and distance response.
Introduction to Dog Sports -
Want to take part in dog sports but not sure which one is right for you and your dog? This class will let you try a new sport each week. Rally, Treibball, Tricks, Agility, Freestyle, Therapy Aptitude are some of the activities included.
Brain Games-
This class will definitely put the FUN back in working with your dog. Each week we will do exercises that focus on a different area of "intelligence" such as Language or Memory. These exercises are based on some of the canine cognition studies conducted in recent years. And we'll add some oldies but goodies. Results may give you more insight into how your own dog thinks.
Skills Sessions-
This class concentrates on the basic skills your dog needs to be a great companion:
Loose Leash Walking, Stay, Spot and Recall. This class is suitable for dogs who learned these skills in Beginner Obedience and just need a tune-up.
Leash Walking in the Real World -
This class meets in different public places to work on leash walking with increasing distractions.
Door Manners-
This class will teach your dog to lie on a mat at the sound of a doorbell and stay on their mat while someone comes inside. This is done by breaking the behavior down into smaller steps with the help of a clicker.
Please bring a flat mat a and a clicker to class.

Fitness for Agility Handlers -
Improve your strength, core, agility, balance and flexibility. This class will help improve your ability to maneuver, and effectively assist your dog through the course, focusing on change of direction and efficiency of movement.
Private in-home training is also available. For scheduling private sessions, class enrollment or for more information, please email: Heather@whosaluckydog.com.
---